Published by: August 26, 2019 17:34 p.m.
Updated: August 26, 2019 18:51 p.m.
Published by: August 26, 2019 05:34 PM
Last updated: 26 August 2019 06:51 PM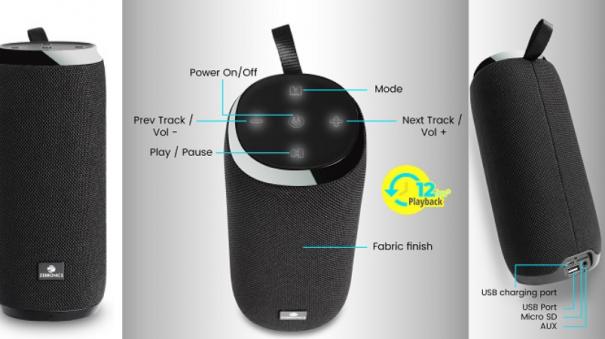 Jeffronics has introduced a portable wireless speaker called Masterpiece.
It can charge up to 12 hours of continuous music by charging once an internal built-in battery. This speaker is designed with TWS feature. Zebronics added that it improved audio quality and deep bass.
Features include volume control buttons, a glossy surface, exterior like a fabric, and full wireless functionality. You can listen to stereo music by adding another speaker. It is convenient to receive calls while connected to a mobile.
In addition to Bluetooth features, there are other modes such as USB / AX / Micro SD and FM radio. It costs Rs. 2.699