Next to the Vivo U10 line is the Vivo U20 model, which will be available in the Indian market on November 22 at a very affordable price. In vivo company teasers have revealed that the design of the Vivo U20 is similar to the plastic body design and the gradient class design above it.
A model Vivo U3 debuted in China last month, and is expected to be named the Vivo U20 in India. However, there is no comment on this in vivo.
Chinese price of Vivo U3
4 GB RAM + 64 GB Storage Size – Rs. 10,000
6 GB RAM + 64 GB Storage Size – Rs. 12,000
Vivo U20 Indian Price: (India is likely to come at this price)
4 GB RAM + 64 GB Storage Size – Rs. 11,000 – 13,000
6 GB RAM + 64 GB Storage Size – Rs. 14,000 – 16,000
Vivo U20 Highlights: (Expected)
Display:
* 6.53 inches 1080 x 2340 pixels
* Bull HD display
* Dot notch display
* The screen ratio is 19.5: 9
* There is a fingerprint sensor on the back
Processor:
Snapdragon 675 SoC processor, Altino 612 GPU
Battery:
* 5000-mAh (The Vivo website includes a 5000-mAh high-speed smart phone featuring a high-speed Snapdragon 675 SoC, which has a charge of 273 hours, 21 hours on Instagram, 17 hours on Facebook, and 11 hours on YouTube)
* The 18-watt high-speed charger
* Type- Micro USB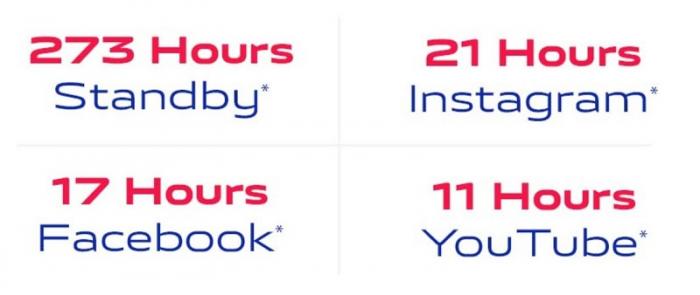 Camera:
* Rear Camera – The main camera has three cameras – 16-megapixel, 8-megapixel wide angle and 2-megapixel macro camera.
* Front Selfie Camera – There is a 16-megapixel selfie camera.
Colors:
Blue, red and black
The upcoming Vivo U20 Vivo U3 is likely to have some changes. Not only that, it's not new in many countries with different names and mobile phones.
The Vivo U20 is expected to be a good budget smartphone. Vivo U 20 November. Vivo has announced that it will be available on the Vivo site and Amazon website at 12 noon.