Published by: February 15, 2020 11:01 am
Updated: February 15, 2020 11:01 am
Published by: February 15, 2020 11:01 A.M.
Last updated: February 15, 2020 11:01 A.M.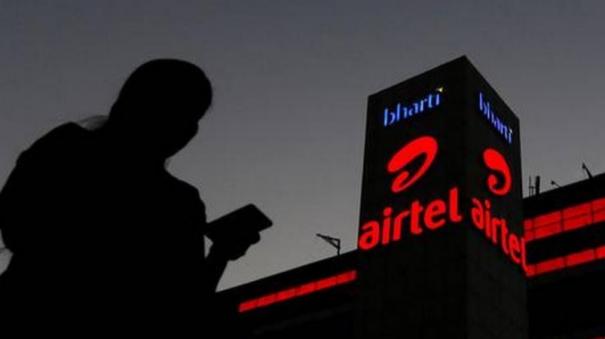 Bharti Airtel, a telecommunications company, said on February 27 that the central telecommunications industry would have to pay Tk 1.5 crore as per the Supreme Court order.
Bharti Airtel has confirmed that the rest of the payment will be given by March 5 on the next exam date.
The Supreme Court on Friday condemned non-compliance officers and telecommunications companies for issuing orders for payment of Tk.4747 lakh to telecommunications companies. About 4 companies have to pay Tk.4747 lakh crore as arrears to the central government. The Supreme Court issued the order on October 25, 2019.
In this case, a desk officer in the telecommunications department issued a letter of intent to give strict and compulsory action to companies that do not pay arrears. He condemned the Supreme Court, saying, "How can a desk officer in the telecommunications department write a letter in violation of the Supreme Court order? Is there a law in this country?
This is 100% court humiliation. If your desk officer still does not return the deliberate letter in half an hour or an hour, he will be sent to jail today. The letter must be withdrawn immediately. The desk officer should be here.
We do not know who made such a nonsense. Who did all this? In this case I am very injured, I feel that the court system should not work. I'm saying this with great pain and responsibility "
The Department of Telecommunication immediately announced the withdrawal of the paper order and ordered to pay the balance at 6.30 pm on the 1st night.
This is the reason that Bharti Airtel has announced the first Rs 10,000 crore payment by February 27.